Listed below are locations of covered bike parking on Medical Campus.
For a full list of bicycle parking locations on Medical Campus, please see the Medical Campus Bicycle Parking Map. 
Note: Bike Loops support 2 bikes per loop, one on each side of the loop. Bikes are prohibited inside buildings on campus.
Found off Simpson Drive, near entrance to CVC, at the ground level of P5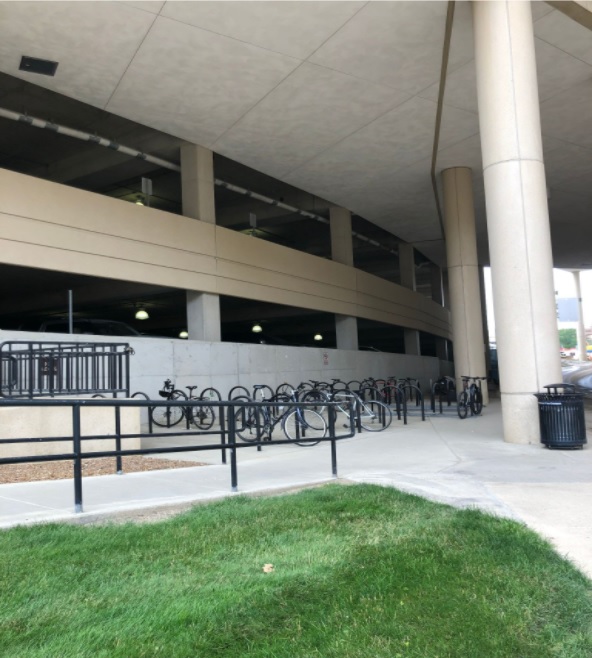 Found near UH South Staff entrance, off of E. Hospital Drive.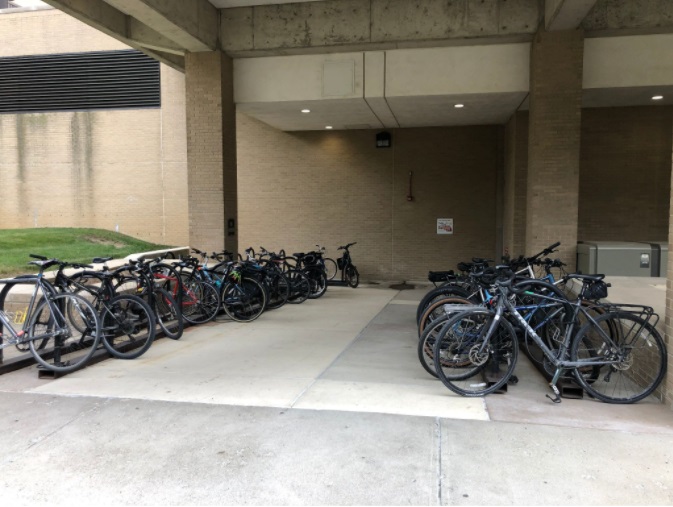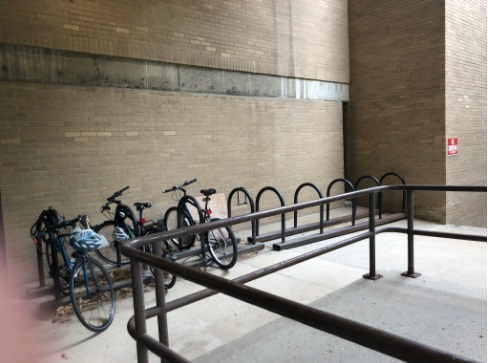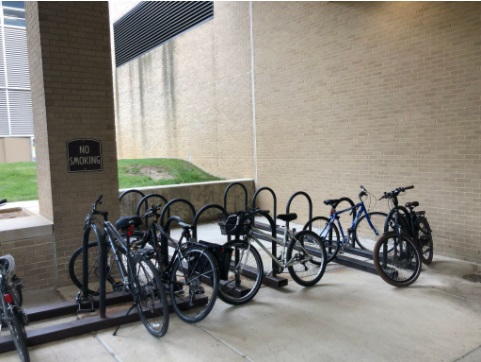 Found near P1 Parking, Visitor entrance, in the circle drive of the Rogel Cancer Center