The University of Michigan (U-M) promotes bicycling as a sustainable means of transportation for faculty, staff and students. Bicycling provides an excellent, inexpensive and time efficient way to get around and between the various U-M Ann Arbor campuses as well as to other destinations in the City of Ann Arbor.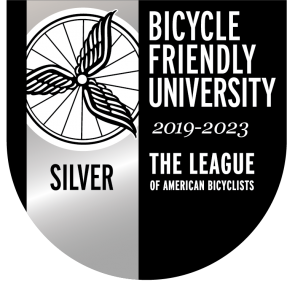 In March of 2012, The University of Michigan was named a Bike Friendly University (BFU) by the League of American Bicyclists.
There are over 8,500 bike parking spaces on U-M's Ann Arbor campus. See the bicycle parking page for locations and the bicycle security page to learn how to use your bike on campus and keep it safe.
Finally, the bicycle resources page has additional maps, tips on techniques and safety, and links to clubs and advocacy groups.