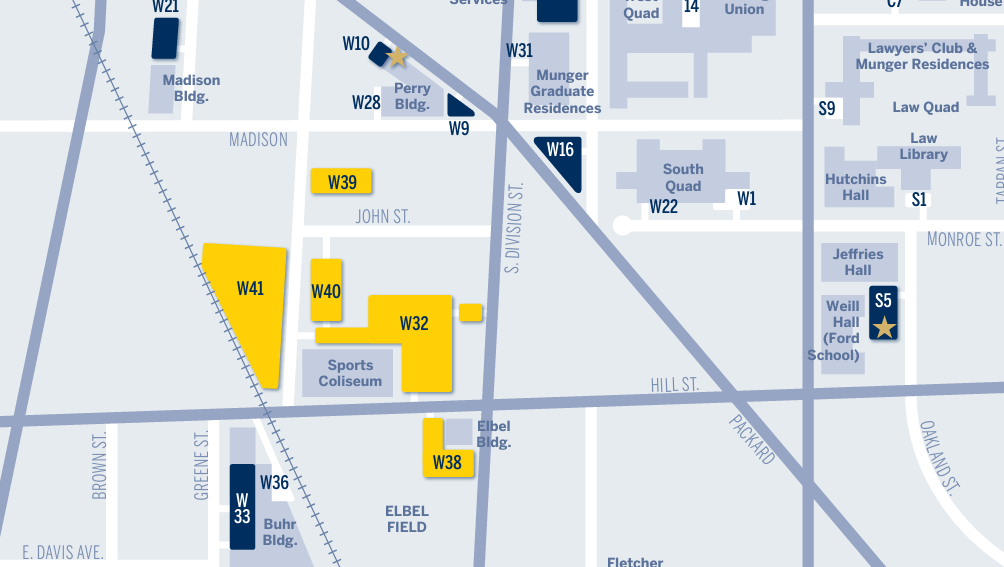 The University of Michigan's Board of Regents voted on Thursday to move forward with plans to construct new student housing and other uses of the space on Central Campus. The Regent Action Item is set to begin moving forward immediately.
As part of this decision, LTP has been asked to permanently close the W41 parking lot (Hill St & Fifth Ave.).
The yellow permitted lot will permanently close on Mon, Feb 20 at 11 pm. Those who park in the lot will begin to see signage alerting them to this change as early as Friday, Feb 17. Adjacent lots, W32 and W40, will remain open until more information is made available regarding Phase 2 of the project's development.
There are several options available to those who have been utilizing this lot for their parking needs:
The Thompson Structure (between Thompson and Division, south of Jefferson) Located next to Munger Graduate Hall and requires a Blue AVI to gain access.

SC7 (orange lot next to Michigan Stadium) with U-M Bus service (Commuter North / Commuter South)

LTP also understands that permit holders may wish to return or exchange their current parking permit due to this change. Those who wish to return their permit are encouraged to drop them off at the Thompson Parking Structure using the permit return box located inside the parking structure. Those who wish to exchange their permit for another permit option can visit Parking Customer Services located at the 523 S. Division Building (M-F, 7:30a-4p).