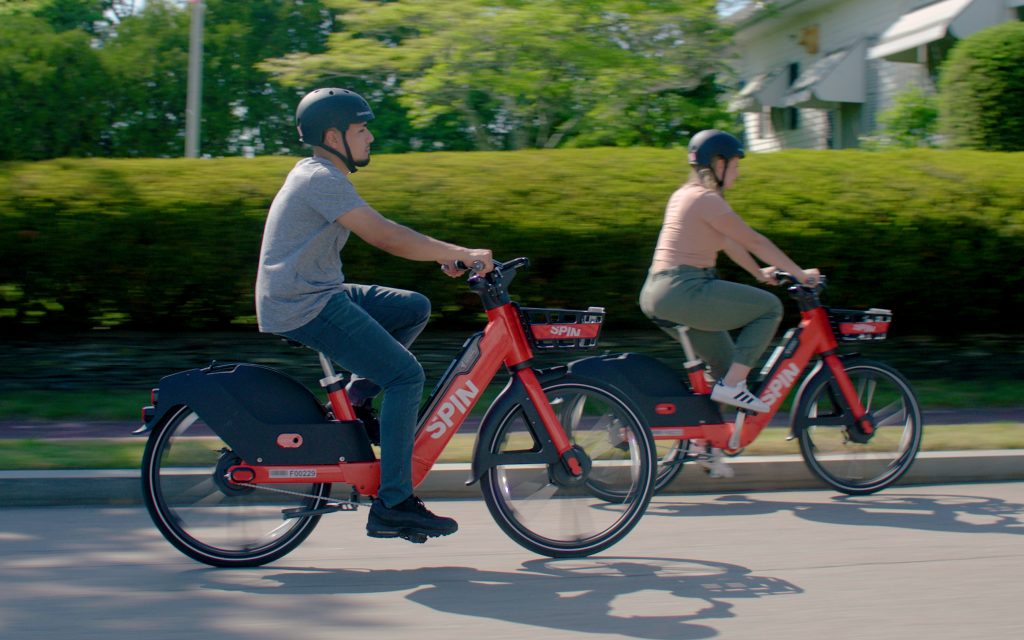 The University of Michigan recently amended the agreement with micro-mobility company SPIN to bring approximately 100 electric-assisted bikes to campus beginning this month.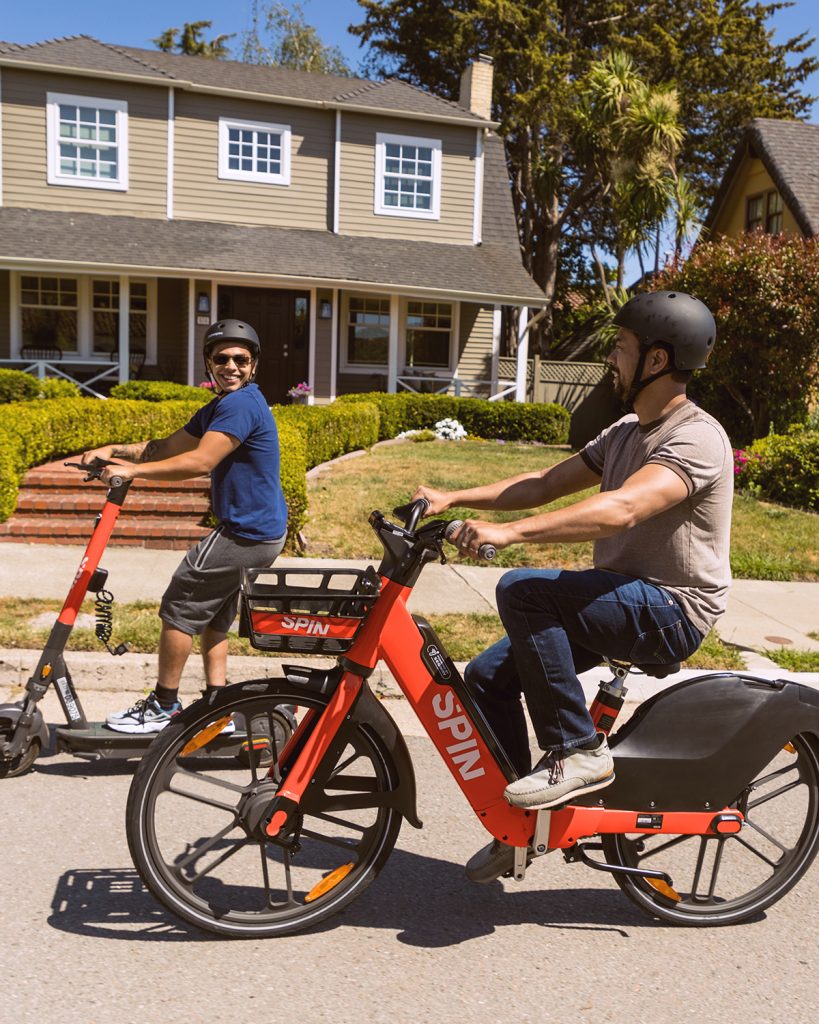 Building on the partnership that previously brought SPIN's e-scooters to town, Logistics, Transportation and Parking (LTP) introduces another mobility option for Michigan's campus.
The e-bike program works the same as the e-scooter program, even utilizing the same app. Here are a few details about the new bike program and how individuals can get involved.

Program details:
E-bikes will be deployed at and available for rent at bike racks on campus
Users must park SPIN vehicles at bike racks when finishing a ride. Look out for the dollar sign icons ($) in the app, as parking at these locations will give you a ride credit for future trips
Like our e-scooters, our e-bikes will have a swappable battery with greater than 50 miles of capacity
You can sign up to ride via the SPIN App
There are speed restrictions programmed into the e-bikes to slow down the bike in various locations around campus for safety reasons, such as in the Diag
SPIN is also partnering with the City of Ann Arbor, and e-bikes are allowed to be ridden throughout the city
SPIN staff conducts regular sweeps of campus each day to ensure proper parking of both e-bikes and e-scooters on bike racks
For any operational questions or concerns, you can reach SPIN at 1-888-249-9698 or support@spin.pm
With the City of Ann Arbor also partnering with Spin for e-bikes, individuals should be able to use the same Spin app they already use for e-scooters to locate bikes all around town. And, with swappable battery packs similar to the scooters allowing a 50-mile capacity, traveling between North, Central, and Athletic campuses is even more accessible.